SKU:468460B-S
Regular price
Sale price
$9
Unit price
per
Sale
Sold out
Fast Shipping Australia Wide

Industry Leading Brands

Fast Customer Support
Got a question? 1300 956 907
Low stock: 2 left

High-quality Black Nitrile Nitro Powder Free Disposable Gloves designed to provide superior protection and durability for medical professionals, first responders, and anyone in need of reliable hand protection. Made from premium nitrile material, these gloves are latex-free, ensuring reduced risk of allergic reactions. With their powder-free design, they eliminate the risk of contamination and offer a comfortable fit. Don't compromise on safety – choose our Black Nitrile Nitro Powder Free Disposable Gloves for ultimate hand protection.

Key Features:
Premium Quality: Our Black Nitrile Nitro gloves are crafted from top-grade nitrile material, ensuring excellent strength, flexibility, and resistance.
Heavy Duty Protection: Designed to withstand tough conditions, these gloves provide superior durability and protection for demanding applications.
Latex-Free: Made for individuals with latex allergies, these gloves offer a safe and comfortable alternative without sacrificing performance.
Powder-Free: With a powder-free design, these gloves eliminate the risk of contamination, ensuring a hygienic environment.
Enhanced Grip: The textured surface of these gloves enhances grip, allowing for better control and precision during delicate procedures.
Easy to Wear: These gloves feature an easy-to-wear design, facilitating quick and hassle-free donning and removal.
Versatile Applications: Ideal for medical professionals, first responders, laboratories, tattoo artists, janitorial staff, and more
Multiple Sizes Available: We offer a range of sizes to ensure a proper fit for everyone, promoting comfort and dexterity.
Benefits:
Reliable Protection: Shield your hands from harmful substances, chemicals, and contaminants with our Heavy Duty Nitrile Gloves.
Comfortable Fit: The gloves are designed to fit snugly, providing optimal comfort during extended use without compromising dexterity.
Hypoallergenic: Perfect for individuals with latex allergies, as these gloves are made from latex-free nitrile material.
Long-lasting Durability: The heavy-duty construction ensures these gloves can withstand rigorous use, minimizing the need for frequent replacements.
Enhanced Safety: The powder-free design eliminates the risk of allergic reactions and prevents cross-contamination in sensitive environments.
Invest in your safety and choose our Black Nitrile Nitro Powder Free Disposable Gloves - Heavy Duty for superior hand protection. Shop now and experience the highest standards of quality and performance.
Shipping Information

Use the shipping calculator above or simply add items to your cart for a quick freight quote.

All orders are dispatched promptly from our Melbourne and/or Sydney-based distribution network.

ETA
Metro: 1-4 Business days
Regional: 4-6 Business days
Important Information

Despite every effort to provide accurate images of each product's colour finish, actual colours may vary slightly, due to different device screen settings, the lighting in the installation location, slight differences in product finishes over time and other factors. We will not accept responsibility for any colour or design differences that are not factory faults. In purchasing from us, you agree to accept the risk that there will be a slight variation between the actual colour and design, and the representation on our website. 

Hair colour & bleach reacts to the gold-plated surfaces. If hair colour or bleach comes into contact with the gold-plated surface it will develop & penetrate the surface causing staining that will be impossible to remove. Please note this type of damage will not be covered under warranty.
View full details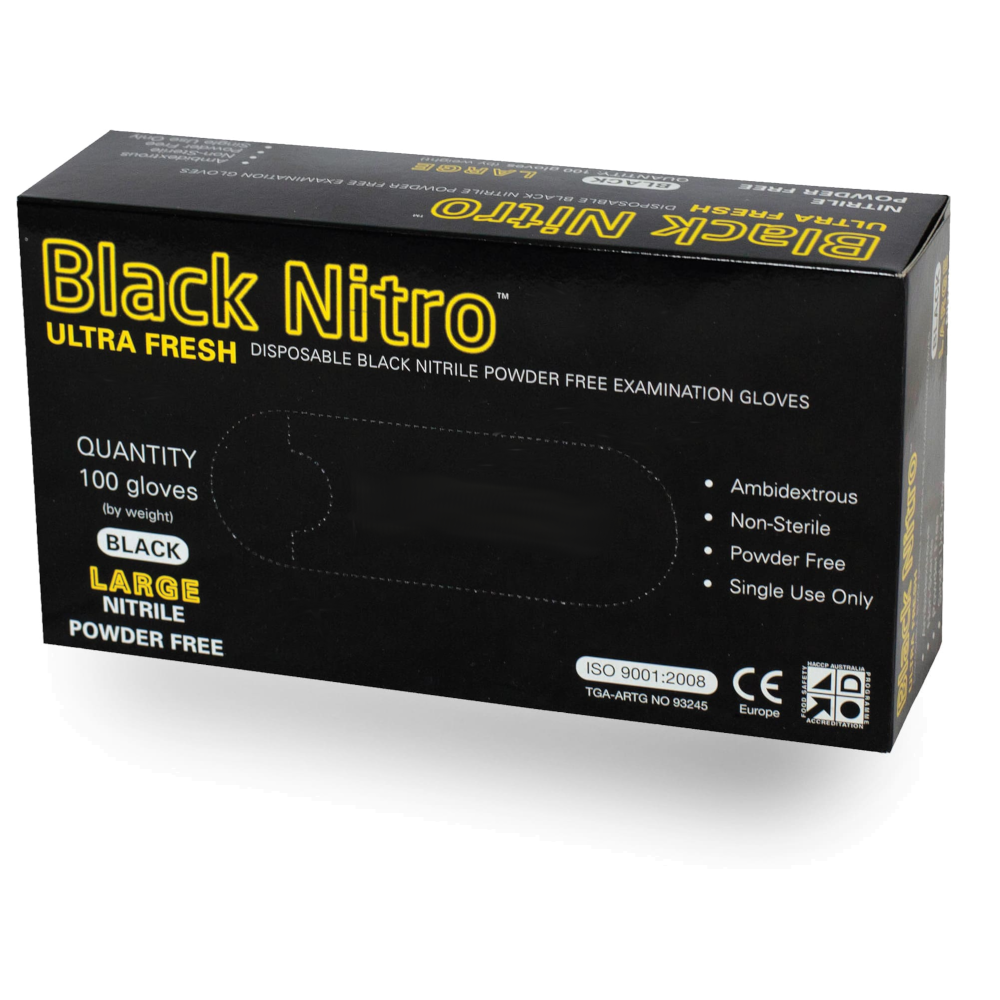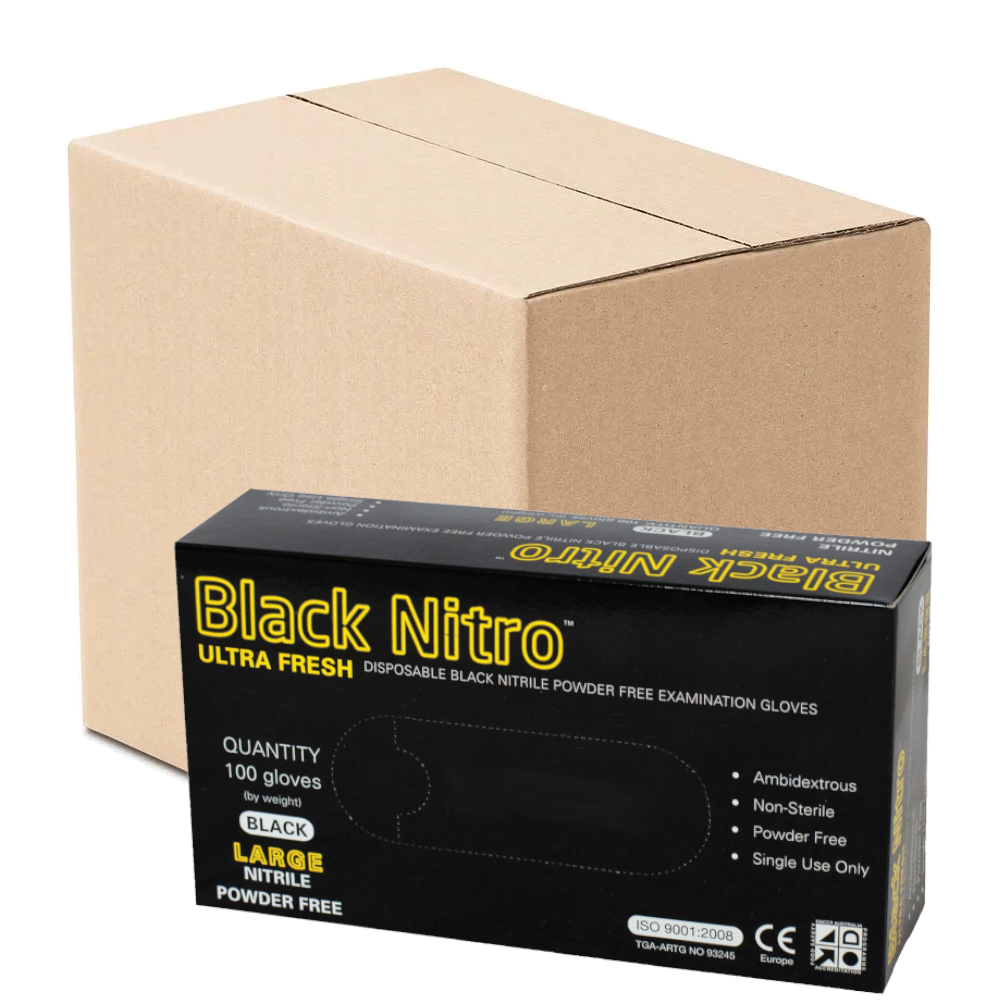 Black Nitrile Nitro Powder Free Disposable Gloves - Heavy Duty
Thankyou so much so love these gloves.I will be ordering more soon
Quick delivery, good quality items